The History of the Hornsby and Districts Amateur Radio Club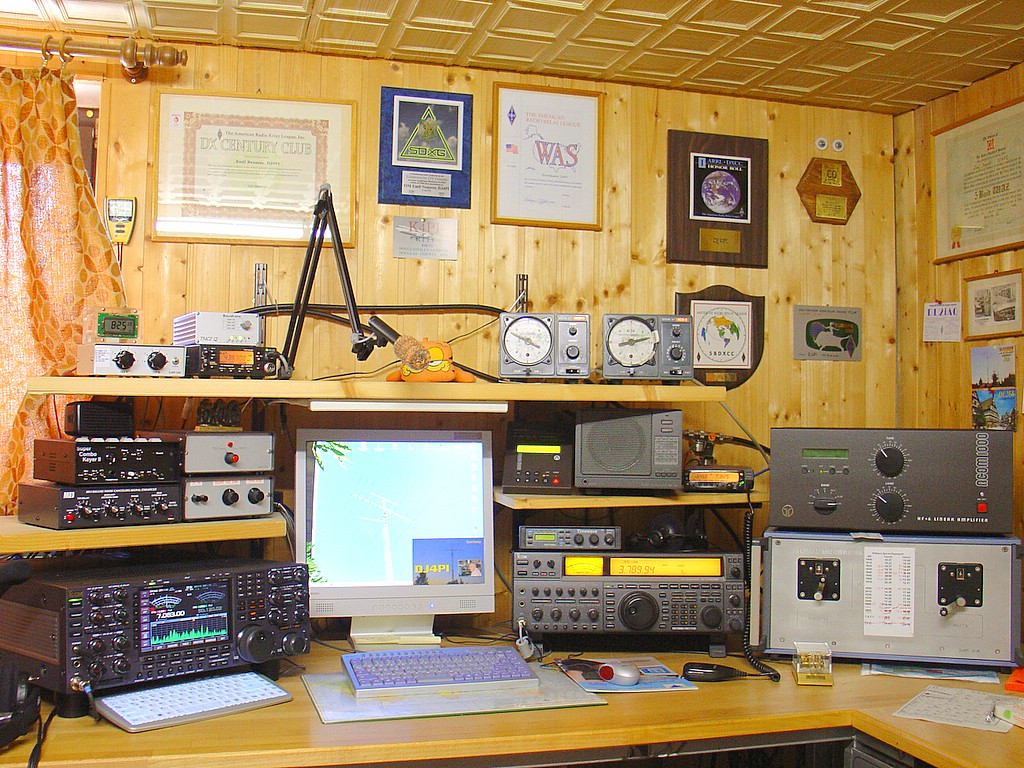 Amateur radio station of DJ4PI
The Hornsby and Districts Amateur Radio Club (HADARC) has been operating for over 46 years. Its success and focus are founded on strong leadership and close ties to the community. And many community organisations, especially not for profit groups just don't last that long.
As incoming President, I felt it was important that our members and the wider community know the history of HADARC and its history is captured from the very people who created the Club. I'm also keen to understand why HADARC has been successful and identify the major milestones.
Let's have a look at the history of HADARC and its many challenges and successes.
The 1975/76 Bushfires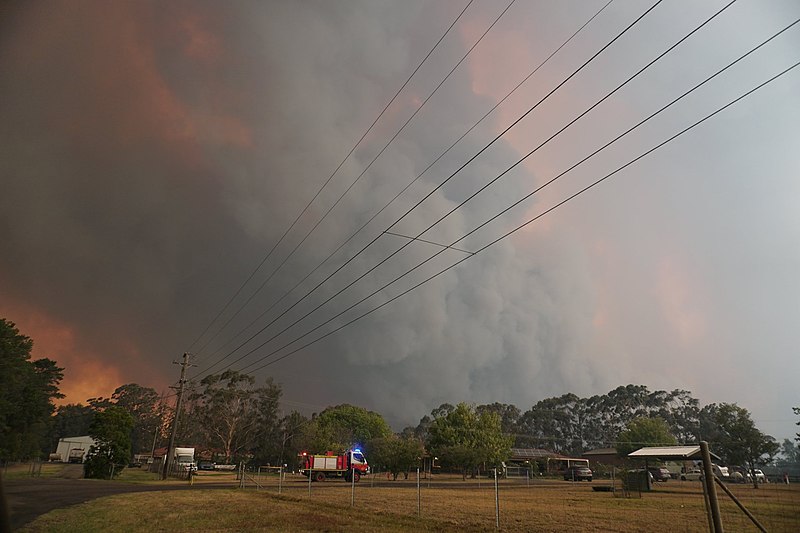 Fire and Rescue NSW firefighters move in to protect properties from an out of control bushfire in South West Sydney 6 December 2019
Fire is a real call to action. It's real, its immediate and it takes courage on so many levels. For those in need, for those that face a monster flame and finally, how to coordinate in crisis. Not for the feint hearted.
We are all aware of SES (the State Emergency Services) and the RFS (the Rural Fire Services) and the important role they play in serving our community at dire times. In 1975 fires burned 3 million acres of land; it had a perimeter of 1,000 km. In 1976, fire burned 65,000 hectares in the Blue Mountains and destroyed 3 homes and some 9,000 hectares in the Hornsby shire. And it was those dedicated WICEN amateurs that got involved to help the SES & RFS with a radio link across Hornsby (between SES Hunter St and the Council Chambers).
Try to picture what was happening in 1976/77 from this press clipping:
With a roar like gunfire, a black cloud jumped the street, crackling overhead with embers falling everywhere. Phil Koperberg, veteran off 100 fires in the mountains, had said earlier: This is the worst fire since 1968. I predicted it back in September but they didn't listen. By 1.30 pm, Burns Road, like many other areas in the mountains, looked like a war zone. Emergency trucks, fire brigades, ambulances and fleeing residents drove through thick smoke with the lights on the vehicles. Almost exhausted, Sergeant Laurie Hardacre, 36, of the First Field Engineers, and 20 of his Army mates battled to save one house. In three days, they had had four hours sleep.
The role of WICEN was important to make sure communications remained intact for vital information flow. The seed had been sown for a group that would be grounded in robust radio communications and community need.
Tony Takes Action
Seeing the demand and benefits of radio communication, Tony LaMancchia who was a District Scoutmaster, suggested the formulation of a Radio Club. Given his role, he also had access to the local scout hall near Hornsby Hospital. The idea took root quickly and gained a lot of interest. Tony gathered passionate amateur radio operators together to discuss forming a Club in Hornsby and servicing the wider community.
The Formation of HADARC in 1976
In 1976, a meeting was called to discuss how to move forward. The date was 26th of May 1976 and a decision was made to found a radio club. The meeting included Barry White (VK2AAB), Tony LaMancchia (VK2BTL), Chris Williams (VK2YMW), Kevin White (VK2KKW) and Kurt Lass (VK2YCU) who all would become the foundation members of HADARC.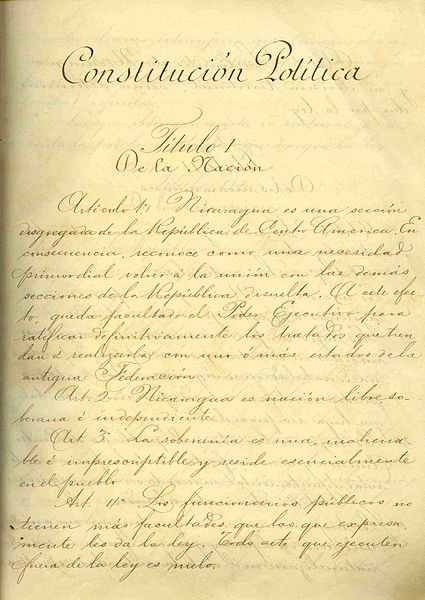 Barry White took the lead to organise the legal setup including drafting an agreement for the Club Constitution. Barry was supported by the Wireless Institute of Australia (WIA), who was also keen to see amateur radio Clubs being expanded across Australia.
The inaugural meeting for HADARC in 1976 was at the Hornsby Scout Hall. It took around a month to decide the final office bearers, with the first President of HADARC agreed as Guy Fletcher (VK2BBF). Guy was chosen because he was a keen amateur radio operator coupled with his passion to expand Club membership.
Let's have a look at the opening accounts of HADARC. We see that membership fees were set at $5 per annum and while there were 5 founding members, the club took 12 subscriptions on day-1! By March 1977, less than a year after starting, HADARC had grown to 23 members and was off to a great start. The balance sheet shows that income was $116 and expenses were $58, leaving a surplus of $58 in the first year of operations. HADARC was small but profitable.
The Early Days of HADARC
The Club had immediate challenges. The Scout Hall had no amenities and was cold. The members met there only for 3 months before a change was made. Barry White found a small hall in Normanhurst that solved the amenity needs and the club started to expand.
Barry White (VK2AAB) stepped into the Clubs President role in 1979 and had several years leading the expanding Club presence in Hornsby.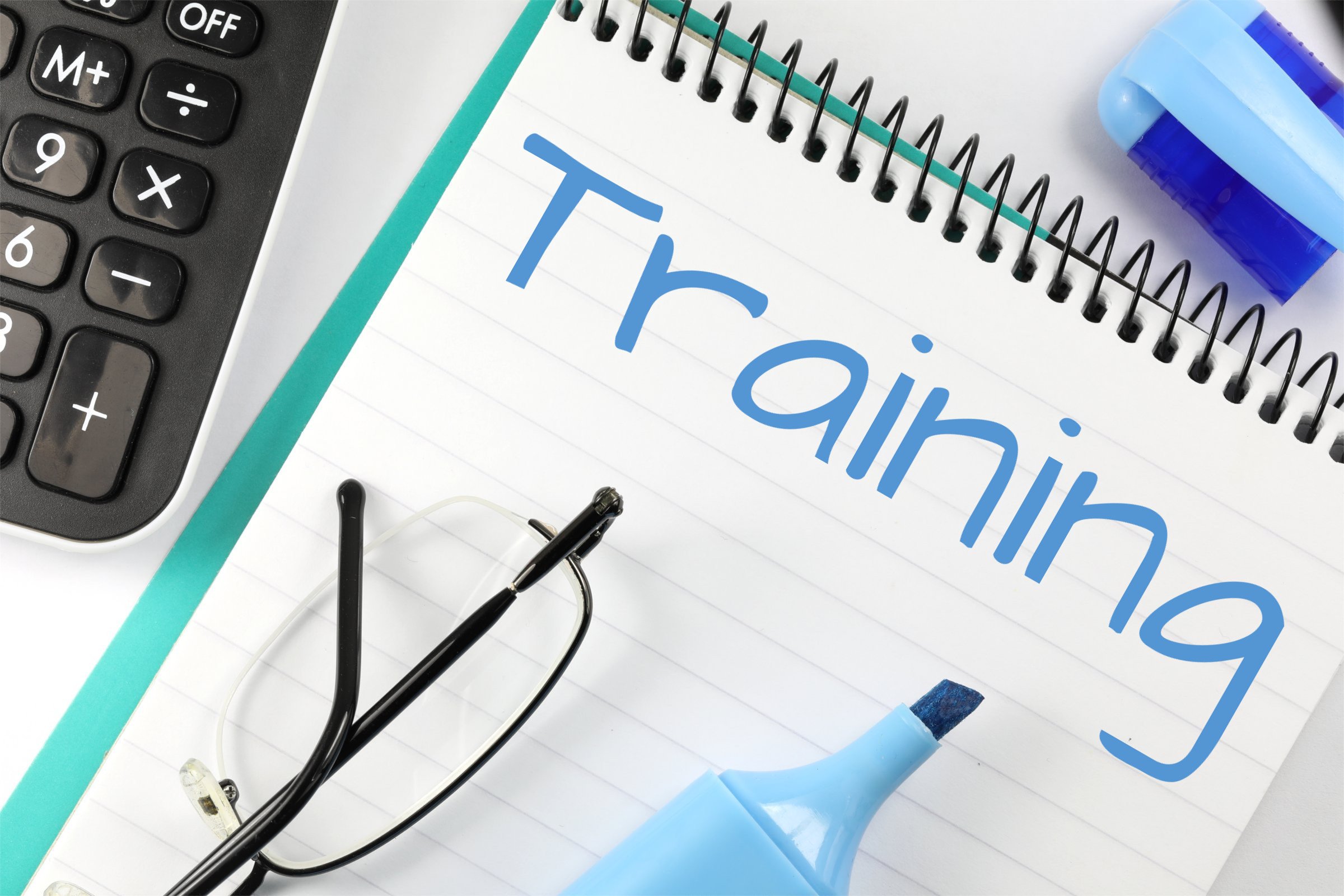 To expand the Club's service to the community, evening student classes were started in 1977 at Hornsby Public School. There were up to 20 attendees at the classes and a lot of interest to get involved in Amateur Radio. Tony LaMancchia recalls
"Dot Bishop (VK2DB) was amongst our first students".
Training classes ran for three years at Hornsby Public School and were very successful. Many new licences were granted and the reach of HADARC was gaining momentum.
And further to training, work started on a repeater site. Gareth Davies (VK2ANF) was a "repeater guru" and built up the repeater which was installed in the residential tower at Hornsby Hospital on 147.250 as VK2RNS.
HADARC Growth Pains in the 1980's
Tony LaMancchia (VK2BTL) took the role of Club President from 1981 for 2 years.
Growing pains had set in quickly and needed to be addressed. The Hall at Normanhurst was quickly outgrown. This was indeed an exciting time for the Club. New premises were sourced at Storey Park in Hornsby and this new site allowed the Club to bring its members together in a larger space.
In early 1980, the training moved to Hornsby TAFE and ran for over 4 years at this location. During that period some 300-400 people were trained in radio theory and many moved forward to obtain amateur radio licenses for themselves. The service to the community was expanding and the success of the Club was evident by the level of growing membership.
Membership fees in 1986 were $10 per annum and had only increased $5 over a decade. The balance sheet showed that the Club earned $1,206 in 1987 and spent $1,149 leaving a small surplus. The Club decided to formally incorporate as a not- for-profit organisation and was granted registration with ASIC in 1987.
Barry White (VK2AAB) recalls that in 1989, HADARC installed a packet repeater on the residential tower at Hornsby Hospital site. It had UHF links to Newcastle, Port Macquarie, Tamworth and for a time to Orange. The network used the Rose protocol which was a lifting of X25 modified for AX25 amateur protocol by W2VY. The club assets were indeed expanding.
HADARC Expands Training in the 1990's
John Bishop (VK2ZOI) took the role as Club President in 1990 and presided as the longest serving president of the Club (for 30 years). His initial focus was to address club growth.
There were 42 members of HADARC in 1990/91 across associate and full classes. Membership subscriptions were still $10 per annum and the club had real momentum.
In the late 1980's and early 1990's, training classes moved to the Waitara Anglican Church Hall and remained there for well over 10 years. It was a great period where HADARC made its mark on the community and countless people were supported in gaining a radio licence. By this time, hundreds of people had been trained in radio.
But growth is a blessing and a curse. Again, the need for space demanded larger premises for club meetings. And Storey Park was not able to fit all the member's growing needs. A decision was taken to move to the Mount Colah Community Centre; it was larger, had ample parking and was next to the railway station.
This move was indeed significant, as the Club would meet at this hall for the next 30 years.
The big storm of 1990 also led to a large activity by WICEN and HADARC members. That storm occurred just one month after the Hornsby Ku-ring-gai Emergency Management Committee was formed.
HADARC in the 2000's
During the 2000's the Club prospered and ran many Club events, BBQ's and meetings. The President, John Bishop (VK2ZOI), ensured the Club remained focused on radio, radio nets, strong governance and regular Club meetings.
Club Training and Education continued and ran until 2017 due to a 12-month building renovation preventing facility use. Over 40 years to 2017, training was delivered to over 1,000 interested people before it was deemed that ARNSW could take the lead role. From 2018, HADARC referred people to ARNSW for training allowing larger training group sizes. And the training did not cease entirely in HADARC. The club moved to promote online self-study as well as providing deep club member expertise to support new members/operators learn radio theory.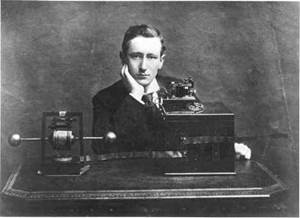 Guglielmo Marconi
One of the highlights of this decade (in 2018) was the celebration of 100 years since Marconi transmitted the first direct wireless morse code from the United Kingdom to Australia in 1918. It was really exciting that the recipient was Mr Ernest Thomas Fisk who had an experimental wireless station at his residence at the corner of Stuart and Cleveland Streets near HADARC at Wahroonga. The special event callsign of VK100MARCONI was used extensively by HADARC members on the day as well as visits from the NSW Minister, Mr Dick Smith (VK2DIK) and the media to name a few.
This is what the Sydney Mail said about the original transmission:
A monument in commemoration of the first direct wireless message to be sent from England to Australia was unveiled on Saturday last at Wahroonga by Mr. E. T. Fisk, whose research and experimental work in the year 1918 led to a wireless message, sent by the Marconi station at Carnarvon, Wales, being received in Sydney. The memorial has been erected in front of the actual house in which the message was received, and in which Mr. Fisk then lived at Wahroonga, and a full description, together with a photograph, of it appeared in the last issue of the "Sydney Mail." The Right Hon. W. M. Hughes, then Prime Minister of Australia, was the sender of that historic message, and it was only right, therefore, that he should be present on Saturday and address the gathering at the memorial. Mr. E. T. Fisk, in unveiling the memorial, described in interesting fashion the early experiments, which in the end had brought wireless to a practical result in Australia, and a speech by the Marchese Marconi, delivered in Paris, was also broadcast. It may be noted, as an interesting addendum, that that first message to Australia, in which Mr. Hughes referred to the valorous deeds of the Australians at Amiens, has been engraved upon the memorial.
In the 2000's decade, it was pleasing to see the Clubs President John Bishop developing the experimental 'flowerpot' antenna and ensuring its design was well published. John refined the design on 2 meters to great success and also developed an experimental 6 meter version. This antenna design has now been used across many countries, including Australia and there are still accolades and stories of success arriving from many amateurs using the antenna.
Shocks to HADARC in the 2020's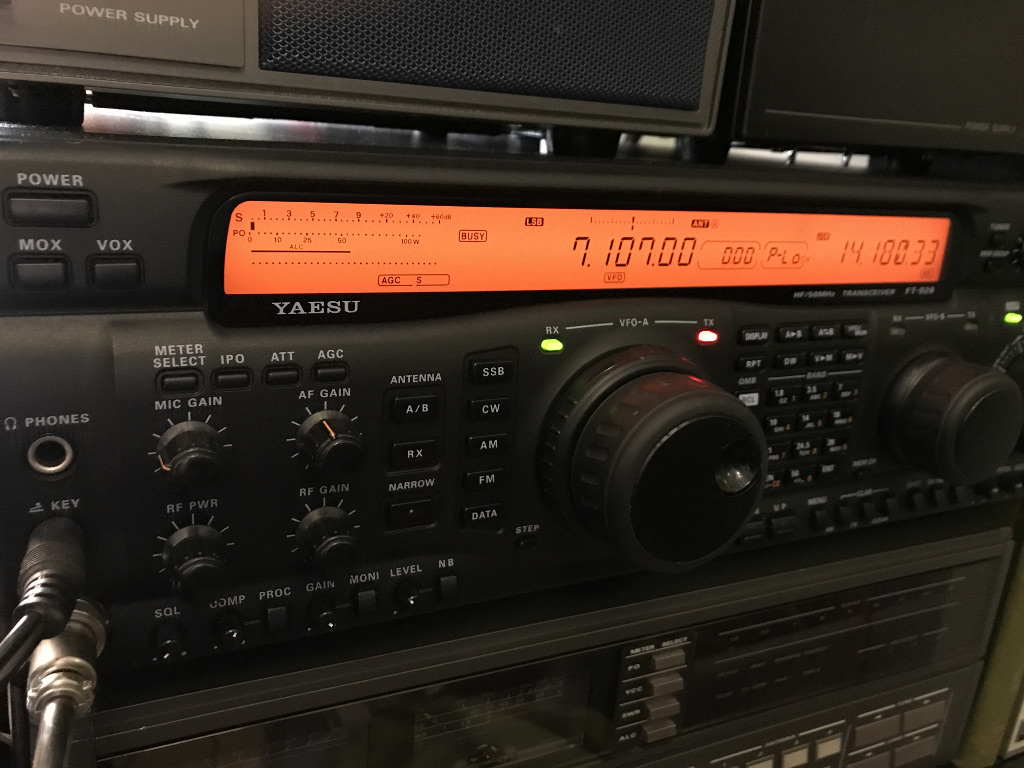 Yaesu FT-920
In the 2020's, the Club faced significant change. The COVID-19 pandemic had us all locked down at home which caused all meetings to cease, but certainly helped us get on the radio bands more often. Our longest serving President, John Bishop sadly became a silent key. It was a real testament to his dedication that at his post funeral function that it was hard to find a seat to sit due to the sheer volume of attendees. It was a celebration of his life and dedication to the Club.
At times like these, it is hard to take the reins and move forward. Rod Gamble (VK2DAY) did not hesitate to put the Clubs interests first. Rod was elected as the new President early in 2021 and built on the hard work of John Bishop.
Rod established a new look for the QUA Newsletter and expanded its quality and scope of articles. QUA is now looks more like a magazine than a Newsletter due to his hard work. Further to QUA, Rod made sure the Club ran well and appointed a new Committee to refresh the Clubs management.
HADARC and the Future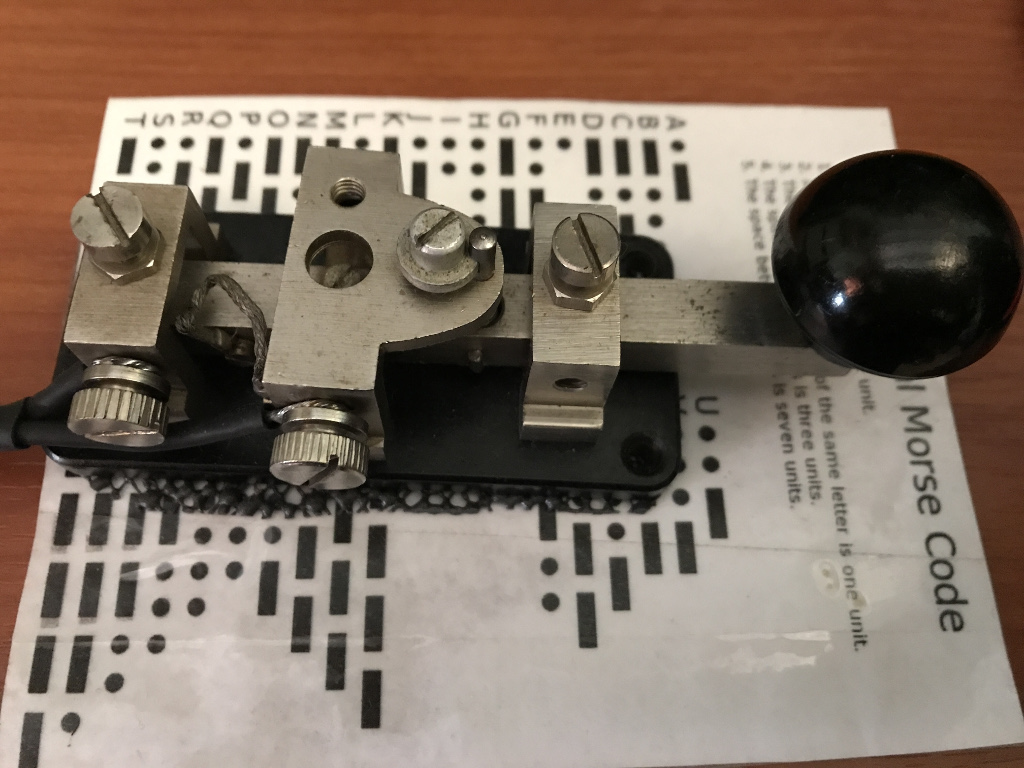 Morse Key
In mid 2022, Matthew Ayres (VK2BAI) took the role as Club President. Matt has been involved in radio for over 40 years and is focusing on expanding member engagement and the role of HADARC in the wider community. One of the first roles of the newly formed committee will be to set a clear direction for HADARC.
The Club's 46-year history is one of success, adaptation and hard work. The next decade will rely on showing the wider community the merits of radio in all its historical and new forms as well as building a vibrant membership of diverse age groups.
With the use of radio now expanding in almost all parts of life, from mobile phones, Wifi, Bluetooth, emergency comms, AM/FM Radio, TV and internet, the role of HADARC remains important. We have the ability to help a new generation understand how radio communications works and show them that radio can be used across the country, across the planet and also into space. Now that is exciting; we have a great story to tell.
The Club meets twice per month, once to look at projects and once to have a full meeting of members with presentations, discussion and insights about the latest in radio telecommunications. Why not get involved and meet some great people.
HADARC looks forward to chatting to you about radio! As we say in radio, "73's for now". Matthew Ayres / VK2BAI President, HADARC 17 th Jun 2022
Appendix-1: History of HADARC Presidents
| | President | Callsign | Year/s |
| --- | --- | --- | --- |
| 1. | Guy Fletcher | VK2BBF | 1977-1978 |
| 3. | Barry White | VK2AAB | 1982-1984 |
| 4. | Keith Adler | VK2AXN | 1985-1986 |
| 5. | Tony LaMacchia | VK2BTL | 1987-1988 |
| 6. | John Jefferies | VK2CFJ | 1988-1989 |
| 7. | John Bishop | VK2ZOI | 1990-2020 |
| 8. | Rod Gamble | VK2DAY | 2021-2022 |
| 9. | Matt Ayres | VK2BAI | 2022-Current |
Appendix-2: History of HADARC Locations
| | |
| --- | --- |
| 1. | Hornsby Scout Hall |
| 2. | Normanhurst Community Hall |
| 3. | Hornsby TAFE (training) |
| 4. | Hornsby Public School (training) |
| 5. | Storey Park in Hornsby |
| 6. | Waitara Anglican Church Hall (training) |
| 7. | Mount Colah Community Centre (current) |
Appendix-3: References