Club Meetings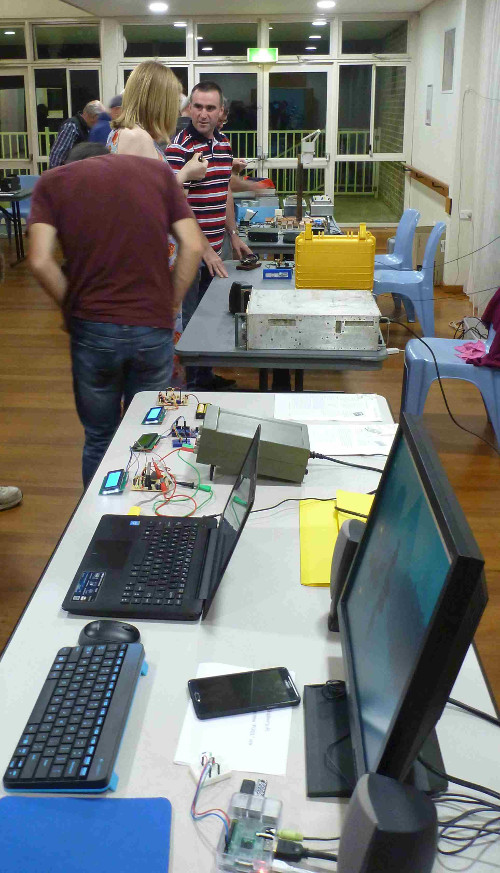 Open Night 2016
The Club meets at 8 pm on the
4th Tuesday
of each month at the
Community Centre, Pierre Close, Mount Colah
(just outside the eastern entrance to the railway station), and
visitors are always most welcome
. At this meeting there is usually a talk on a radio-related topic, together with Club business.
On the 2nd Tuesday of each month there is an informal gathering and workshop, when Club members bring along equipment to be tested, and group construction projects are discussed etc. The more experienced members are available to give advice and help with equipment problems and operating skills.
Meetings are not held in December or January. Instead, the club meets for a Christmas party and other social events. Regular meetings resume in February.
Club Weekly Radio Nets
VHF/UHF Net
each Monday at 8pm local time on the VK2RNS repeater (147.250 +600KHz).
HF Nets
each Wednesday at 8pm local time on 3.6085 MHz.
each Friday at 9am local time on 7.106 MHz.
Net control is under the Club Callsign VK2MA. All amateur stations are very welcome to join the Net.
Check the news section for topics of upcoming meetings.